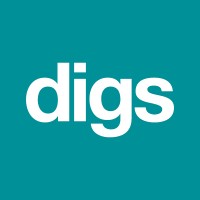 About Us
Digs
Digs is a student and professional letting agency based in the heart of Bristol on the Clifton triangle. Our office is in prime position reaching out to the students of Bristol for all their accommodation needs whilst studying in the city. The majority of our properties are in and around the city centre, Park Street and Clifton, many in large complex buildings with communal student areas. We offer a huge variety of properties from great value to those on a budget to high end luxury studios and apartments. Our accommodation spreads out to Gloucester Road, Redland, Southville and Hotwells areas catering for UWE students at Frenchay and Bower Ashton campuses. The Digs staff are happy to help with any enquiries about renting and living in Bristol and can advise you on the best location depending on your needs. Come and visit us at the office, browse through the website on our public computers and book some viewings!

Year Established
Number of staff
0
Web Site
Contact Information
Contact this branch
Email
enquiries@bristoldigs.co.uk
Lettings Phone
01179 308 750
Lettings Email
info@bristoldigs.co.uk
Address
1 Triangle South
Clifton
Bristol
Bristol
BS8 1EY
South West
UK
Opening Hours
No information available
Reviews
02/10/2018
Luke from Digs
Luke went out of his way to always help us and ensured that we received our full deposit back which is often rare amongst student lettings. He answered emails quickly and resolved all our issues with the house that he could.
By Louise O'Hara
29/06/2018
Stay clear!
Rudest agency I've had the displeasure of renting through. DOn't care about the property until it comes to moving out when they try and stick you with multitudes of bills. STAY CLEAR.
By Eoin Fenton
29/01/2018
Good
2nd flat with this agent no issues but they chase you quickly if you do not pay your rent
By Dan Turner
22/01/2018
Helpful, quick and very professional
The office was very warming and happy to help me with my move. They were quick and efficient and thanks to them it all came together and I found the perfect place. Really great team environment and I would happily go to them again for other properties. Thank you Digs
By Mary Williams
21/08/2017
Fantastic service
During the tenancy we had housemate leave, which caused all sorts of trouble financially. Digs, in particular Luke, went out of their way to advise, help and were very understanding throughout. It would have been very easy to take advantage us as students, however Luke genuinely cared, and worked with us endlessly on trying to make the best of a bad situation. This is a credit to digs, and they went well above and beyond the call of duty. In terms of issues with the house throughout the tenancy, these were minimal, and Digs were always extremely quick to respond and rectify. I would 100% use digs again, and would recommend them as an estate agents to anyone who asked!
By hugo Jones-Warner
28/07/2017
Helpful and responsive lettings and maintenance teams
Our overall experience with digs has been very positive. Although rents may seem on the steeper side, you certainly get what you pay for. Our flat was very centrally located and if ever anything went wrong the maintenance team often responded and dealt with the matter that same day (such as the replacement of our blown oven).
By Kieran Sharman
* We only display 5 "Most Relevant" Google reviews
Memberships
No membership services information available
Marketing
No marketing services information available
Awards
No award information available
Statistics
Average price in this area
Average Time on Market in this area