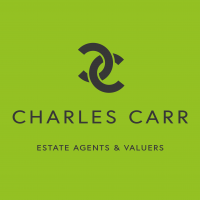 Our team
Download our App to find out more about individual agents
About Us
Charles Carr
Charles Carr has fast become a well respected local independent estate agent within the Southampton area. Our strong team of experienced local professionals endeavour to provide exceptional customer service and added value every time. Our mission is simple: "We aim to offer our clients a fair and honest agency experience that represents good value for money – whether you sell, buy, let or rent a property through Charles Carr, we want you to be 100% satisfied with the end result".

Year Established
Number of staff
1
Web Site
Contact Information
Contact this branch
Email
sales@charlescarrproperty.co.uk
Sales Phone
023 8043 9121
Sales Email
sales@charlescarrproperty.co.uk
Lettings Phone
023 8083 9280
Lettings Email
lettings@charlescarrproperty.co.uk
Address
5 West End Road
Bitterne
Hampshire
SO18 6TE
South East
UK
Opening Hours
No information available
Reviews
13/03/2020
Fabulous
We were so impressed with Louise and her team. When our first sale fell through (out of their control) they were quick to act and had secured a new offer within a week despite it being the run-up to christmas. When issues arose with our property, Louise went above and beyond to help us sort it and worked tirelessly to get the sale through. We cannot recommend her highly enough.
By Sam Diserens
12/03/2020
Excellent
Louise and the team we're amazing throughout the process. Completely took the strain out of the process. Thank you so much.
By Susan Brakewell
25/02/2020
Chloe Goodman
Chloe has been extremely helpful with helping us find a perfect home. She has always replied very quickly and been very open to questions and feedback. She has been friendly and approachable at all times and has been very accommodating to us when we have asked to view properties again. She is always prompt to appointments and has been prepared for the meeting which is a massive plus as others we have dealt with in the time of searching for a house have not been. Would highly recommend her service to anyone else in the same position we were in
By Andrew Naylor
19/02/2020
excellent
Charlotte was very helpful, polite and very patience. A pleasure to meet.
By Nathan Leigh
19/02/2020
Chloe Goodman
Despite being in the early stages of purchasing this property, I cannot fault Chloe's service at all. She is fast at replying to emails, is incredible helpful over the phone, and she was very knowledgeable about the property and the house buying process. Chloe was great at communicating between us and the seller, and always got back to me quickly regarding the outcome of our offer. My partner and I really appreciate that she offered to view the property with us later in the evening in order to fit around our work schedule! She is a credit to the team and it's been a pleasure to work with her.
By Abbie Hulkes
08/02/2020
Louise Carr star
What can I say Louise Carr was brilliant . She always answered my email s I could always get hold of her on the phone ?? She was a star ?? in so many ways Helping every step of the way . Giveing me inside information. And ringing around for me Especially on exchange day. I could not have done this with out her . And that is no lie .
By Mike Jacobs
* We only display 5 "Most Relevant" Google reviews
Memberships
Marketing
Awards
No award information available
Statistics
Average price in this area
Average Time on Market in this area