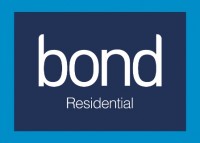 About Us
Bond Residential
Founded in 2009, the Directors - Graham Hughes, Steve Wiggins and Lee Mann have nearly 80 years experience between them. Their vision for the company was to ensure that their clients received an exceptional personal service and as stress free an experience as possible when moving home. This vision together with their 8 point customer charter quickly led to Bond Residential becoming established as one of the leading Independent Estate Agents in the City. Their reputation for success and outstanding customer service was further enhanced when in 2012 clients voted them Best Independent Estate Agent in the South East and Runners Up for the Grand Prix award for Best Independent Estate Agent in the UK at the Prestigious ESTA awards which are hosted annually in London by Channel 4's Phil Spencer. Bond Residential are located in the heart of the City Centre and specialise in Residential Sales, Land & New Homes and Lettings & Property Management. Since they opened the doors the company has gone from strength to strength and now employs 13 staff and with combined experience of over 140 years it is safe to say are the most experienced sales team in Chelmsford. Their outstanding reviews and the customers that return to them year after year are testament to the Directors vision and their ability to deliver success and outstanding customer service time and time again. Therefore you can be assured that whether you are buying, selling or letting a home you will be dealing with one of the best Independent Estate Agents in the area.

Year Established
Number of staff
8
Web Site
Contact Information
Contact this branch
Email
enquiries@bondresidential.co.uk
Sales Phone
01245 500599
Sales Email
enquiries@bondresidential.co.uk
Lettings Phone
01245 500599
Lettings Email
lettings@bondresidential.co.uk
Address
43 New London Road
Chelmsford
Essex
CM2 0ND
South East
UK
Opening Hours
No information available
Reviews
22/03/2018
The service was brilliant , I would definitely recommend them and use them again
They (Jack Wilson) was the one person that kept us informed throughout the whole process- often picking up and giving us information that made our life easier and less stressful. He often took on board enquiries to help us even though there was no payment in it for him - he was just so committed to excellent customer service. thanks you jack - sorry for the delay in responding.
By Rajini Wignall
Reply from agent
Hi Rajini Many thanks for taking time to share your experience with others. I am delighted to hear that Jack provided you with an excellent experience and will certainly pass this feedback on to him for you. Kind regards Steve Wiggins, Director
12/01/2018
Bad experience on Closing of the Rent Agreement
My daughter rented a property from Bond residential and despite cleaning the property at the end of the year, was told we needed to get it "professionally" cleaned.. When asked for the report of the previous "professional" cleaners I was told it was not cleaned professionally before the letting but we were still forced to pay for the cleaning service although I offered to clean it myself. They deducted the cost of "professional" cleaning from my deposit even though I was not allowed to see the results. I have no idea if it was ever conducted, I only know that I paid for it ! My advice for any future renter from Bond - do not expect to get your full deposit back !
By Colin Bates
Reply from agent
Hi Colin As you are aware a letting agent is unable to make any deductions from the tenants deposit without these first being agreed by the outgoing tenant. We have written confirmation in an email from you agreeing for the professional clean to be carried out and the balance of your deposit to then be returned. Had you been unhappy with this then as you were informed at the time the matter would have gone into dispute and the deposit funds would have been held by Deposit Protection Scheme until the matter was resolved by the arbitration department of DPS. It is therefore very disappointing that you felt it necessary to review Bond Residential service based on something that we have no control over.
03/01/2018
Communication was the key
Our neighbour had used Bond residential and was pleased with the service so as the quotes from all three estate agents were the same we decided to go with Bond. All the staff were friendly and helpful but I mainly dealt with Chris Carline who was superb from start to finish. When we were concerned about the lack of potential buyers viewing our house he came around to view the house for himself so that he could better present the house to potential buyers. He stayed in contact with us throughout the selling process keeping us up to date with developments and when we had a buyer he also updated our new house builder. Although we didn't have many people viewing our property (4 in total) I felt they were serious so Bond did a good job weeding out voyeurs.
By Peter Gresham
Reply from agent
Hi Peter Many thanks for taking the time to review and share your experience of Bond Residential with others. We are delighted to hear that you have been happy with the service received and hope your moving day goes smoothly. If there is anything else we can assist with in the meantime then please let us know. Kind regards Steve Wiggins, Director
25/10/2017
A thoroughly professional service.
Bond Residential, in the shape of Steve and Allen have been splendid throughout this sale process. Professional appraisal and presentation of the property and then excellent communication throughout, once matters were in the hands of the legal people. A beacon of sanity in this bizarre system of property sales. Thank you very much for your support. I am already recommending Bond Residential to anyone I hear might be thinking of selling.
By patricia everitt
Reply from agent
Hi Patricia Thank you for your very kind words and review.. I am delighted to hear you are recommending us already, it is really appreciated by all of the team. Kind regards
10/10/2017
Highly recommend
By Sophie Bellringer
06/10/2017
Extremely disappointing
What should have been an extremely straight forward process (no chain) became a long and drawn out process (nearly 6 months), whereby the agent appeared to have no control or knowledge as to where things were at. Once my offer had been accepted, I continued to receive marketing emails on recent property added from the agent, and unsubscribed three times before the emails stopped. On completion, the agent did not have the keys to the property for me to collect, and I had to chase with three phone calls for the keys/previous owners to be located.. On my first visit to the property as the owner, I was then faced with a leak, resulting in a damaged ceiling, carpets (which on initial viewings were in great condition) that were damaged and stained and I have subsequently had to re-carpet the property, and a box of used needles which I am still trying to arrange collection of. Clearly no checks had been completed. All in all, I am extremely disappointed with the service received..
By Kerrie Pennell
Reply from agent
Hi Kerrie We are really disappointed to hear of the issues you have experienced. As you will see from our reviews this is highly unusual and is actually the first ever 1 star review we have ever received. As selling agents we are not responsible for the condition a property is left in by the previous owners and we thought this is why you actually viewed the property again to check the condition before you exchanged contracts. If you would like to contact us directly we will be happy to look into the other issues you have raised in more detail.
* We only display 5 "Most Relevant" Google reviews
Memberships
No membership services information available
Marketing
No marketing services information available
Awards
No award information available
Statistics
Average price in this area
Average Time on Market in this area