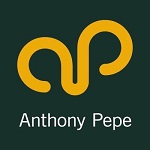 About Us
Anthony Pepe and Co
For over twenty-five years as one of the leading estate agencies covering Palmers Green, Southgate, Winchmore Hill, Harringay, Wood Green and Finsbury Park, we've been committed to providing our clients with the best possible service in sales and lettings – and to improving that service every day. <p> We would be delighted if you would put us to the test: we want you to have high expectations, and we want to exceed them. Our expertise in the local area allows us to provide a broad range of property services aimed at landlords, tenants, property developers and sellers. <p> In addition to being residential sales and letting agents, we can provide consultancy on building projects, their effect on the valuation of your property and all commercial property related matters. As part of Relocation Agent Network we also have exclusive access to the best corporate and blue chip clients looking to rent and buy property in our area. If you are looking to sell or let your property in North London, speak to us to gain access to this valuable source of quality clients. <p> For the right advice to sell or let your property in Harringay, Palmers Green, Southgate, Winchmore Hill, Wood Green, Edmonton, Bounds Green, Finsbury Park and the Haringey Borough – speak to one of Anthony Pepe's dedicated estate agents today on 020 8882 6567 / 020 8341 9999

Year Established
Number of staff
5
Web Site
Contact Information
Contact this branch
Email
palmersgreen@anthonypepe.com
Sales Phone
020 8882 6567
Sales Email
palmersgreen@anthonypepe.com
Lettings Phone
020 8882 6567
Lettings Email
palmersgreen@anthonypepe.com
Address
301 Green Lanes
London - Palmers Green
Greater London
N13 4XS
London
UK
Opening Hours
No information available
Reviews
08/08/2018
Excellent Customer Service
Really happy with the service from Anthony Pepe. A huge thank you to Property Manager Chloe Cordwell, who responds promptly to my requests. I would score her 100% any day for .Excellent Customer Service. Well done Chloe !!!
By anthonia olloh
17/02/2018
Incompetent
Poor communication and incompetent. Had to chase for responses and then usually the information provided was incorrect. Massive admin fees for no service
By Mal Demi
30/11/2017
Excellent service
Really happy with service up until now, Really professional in all ends and have shown a real desire to assist me.
By Sofyan Khalfi
19/10/2017
Amazing and excellent
After 1 mounth in my lovely house i am happy to say that this is the best estate agents ever . Congratulations for the staff that you have a huge thank you to Kudret Civan the agent I've deeal with. So really honest organised and supportive with my application and process. Really grateful for all . Guys trust me go with them and you'll not be disappointed. Thank you!!!
By Ioana Moldovan
24/07/2017
Exceptional Customer Service at Anthony Pepe Palmers Green
We have been really impressed by the service from the Rental Team particularly Kudret Civan who went above and beyond to help us secure a rental property. Although we tested him to the limit he was always polite, accommodating and patient. Can't thank him enough!
By Sherife Tayfun
25/04/2017
Irresponsible customer service
I was going to rent a property through them and had arranged 2 viewings but their agent Daryl didn't show up on both occasions. The guy has absolutely no sense of punctuality whatsoever. He'll say he'll meet you at the property but instead he'll be sitting in his office waiting for your call to pick him up. His manager Kris White was no help either as he simply ignored Daryl's lies when I complained. Do not expect any responsibility or respectful customer service from these two. Avoid them at all cost.
By Dmitry Apanasovich
* We only display 5 "Most Relevant" Google reviews
Memberships



Marketing
No marketing services information available
Awards
No award information available