About Us
Andrew Scott Robertson - Wimbledon Town
andrew scott robertson is a market-leading property agency, whose practice has operated from Wimbledon for over 40 years. Our services include: • Residential Sales • Residential Lettings • Property Management • Chartered Surveyors • Commercial Agency and Management • Professional Advisory Our highly-experienced team provide a personal service, along with an intimate knowledge of the local market which enables our clients to achieve the best return on their property investments. Contact us for professional advice on your Residential or Commercial property needs.

Year Established
Number of staff
6
Web Site
Contact Information
Contact this branch
Email
residential@as-r.co.uk
Sales Phone
020 8971 3800
Sales Email
sales@as-r.co.uk
Lettings Phone
020 8971 3800
Lettings Email
lettings@as-r.co.uk
Address
50 Wimbledon Hill Road
Wimbledon Town
London
Greater London
SW19 7PA
UK
Opening Hours
Monday-Friday 09:00 - 18:00
Saturday 09:00 - 16:00
Sunday 00:00 - 00:00
Reviews
14/02/2019
12 Stage House purchase
Teresa looked after my case. I was impressed by her professionalism, and how quickly she answered my questions having to liaise with the developer too. Big thumbs up!
By Manuele Rosignoli
16/01/2019
Excellent service all the way
We have been delighted to sell our house through Andrew Scott Robertson. Their staff have been excellent in keeping in touch with us at every step of the process. They have been quick to give us feedback and kept in touch with us almost on a daily basis. The are second to none.
By Michael Smith
22/12/2018
Harry Edmonds
I am another estate agent that had the pleasure of working with Harry Edmonds in a very complicated chain, I would go as far as to say without Harry and his extremely good communication skills the sales would of not gone ahead. If you are thinking of moving in the Wimbledon area then I would 100% recommend you talk to Harry and the team Andrew Scott Robinson.
By david Driscoll
Reply from agent
Thanks David for your feedback. As an agent you fully appreciate how much effort goes into progressing every sale, so I'm grateful to you for taking the time to give us - and in particular, Harry - your 5 star review. I have passed it onto Harry so that he can see it for himself. Thanks too for your help with the chain!
14/11/2018
Great service by Andrew Scott Robertson
As a buyer, Andrew Scott Robertson did a great job throughout the purchase process to ensure everything runs smoothly. I appreciated their pro-actively management of items raised that led to a good outcome
By Rishi Chauhan
Reply from agent
Thank you Rishi for your kind words and positive review. We hope you are settling in well now you have moved and thanks again for taking the time to give us your feedback.
08/11/2018
A Gem in Jem
Jem has been an absolute star in helping us find tenants for our flat. He assumed responsibility for this from the offset and we had full confidence in his skill to negotiate and to see through to its completion. His affable and calm manner complements his professional approach and ensures both parties achieve a mutually beneficial outcome.
By Jo Lim
25/10/2018
Professional, friendly and highly recommended!
We spent around 2-3 weeks viewing properties in the Wimbledon area and ASR were easily the best agents we dealt with. Jem Bailey was our Lettings Agent and we couldn't have asked for someone more professional, courteous and friendly. Nothing was too much trouble - and despite a few complications our end - Jem was always helpful and made the whole process as easy for us as possible. Thank you!!
By Ollie Buchanan
* We only display 5 "Most Relevant" Google reviews
Memberships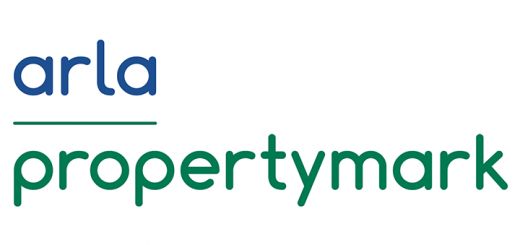 Marketing
Awards
No award information available