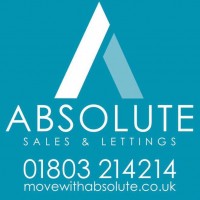 About Us
Absolute Sales & Lettings
Independent sales and lettings agency situated in beautiful Torbay operating from offices in each of the 3 towns that make up the English Riviera. Absolute were established in 2010 and are proud to offer traditional estate agency values with an innovative approach to marketing and excellent customer service. Specialists in full property management on the lettings side with links to many excellent local tradesmen as well as many other property specialists and solicitors.

Year Established
Number of staff
10
Web Site
Contact Information
Contact this branch
Email
info@movewithabsolute.co.uk
Sales Phone
01803 214214
Sales Email
info@movewithabsolute.co.uk
Lettings Phone
01803 214214
Lettings Email
info@movewithabsolute.co.uk
Address
34 Hyde Road, Paignton
Torbay
Devon
TQ4 5BY
South West
UK
Opening Hours
Monday-Friday 09:00 - 17:30
Saturday 09:00 - 14:00
Reviews
22/10/2019
Sale
Generally very good, but some misunderstanding over couple of emails sent, and was not happy with manager/owner personal skills to me. Coukd not fault the rest of the team.
By Jane e
12/06/2019
Fast, easy to contact
Sale was done in 5 weeks with no hiccups. Perfect.
By Shaun Parish
05/04/2019
Efficient, pleasant, friendly, approachable and value for money
I was recommended to use Absolute by a family friend who has dealt with them as a Letting Agent for seven years. I was very concerned about letting my property - my home of 23 years and this being the first time I was letting. All of the staff I dealt with made me feel relaxed, assured and confident in my choice of agency. I would recommend Absolute as a letting agent.
By Sheila Gilbert
24/02/2019
Excellent support and great service
Absolute were fantastic during our purchase which did become a bit of a drawn out process through no fault of their own, also their after sales support is fantastic and they often will go out of their way to assist any way that they can. I would highly recommend them.
By Jamie Riggs
23/02/2019
Very professional kept in touch every week
The Absolute team were professional, kept me updated every week and nothing too much trouble. Thank you to Frank who worked hard for a successful conclusion on the sale of my property.
By Howard Carter
11/01/2019
Great Agents - Best around 5* - Highly Recomended
Very impressed with Absolute Estate Agents - great communication, amazing determination and overall excellent service which is hard to find. Special thank you to Frank who went over and above to get the job done. This guy is a fantastic agent and it if wasn't for him, the sale wouldn't of happened so give that man a pay rise!. Thanks Frank and the Absolute Team, Phill
By Phill Jones
* We only display 5 "Most Relevant" Google reviews
Memberships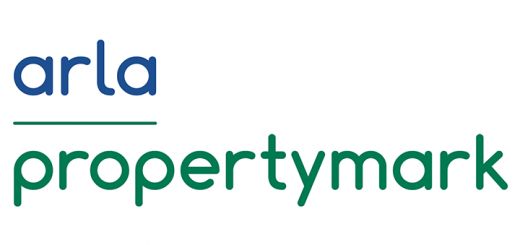 Marketing
Awards