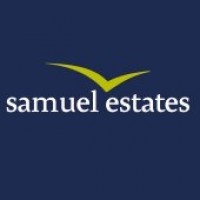 About Us
Year Established
Number of staff
4
Web Site
Contact Information
Contact this branch
Email
liam@samuelestates.com
Sales Phone
0208 090 9000
Sales Email
liam@samuelestates.com
Lettings Phone
0208 090 9000
Lettings Email
emma@samuelestates.com
Address
30 Watermill Way
London
London
SW19 2RT
London
UK
Opening Hours
No information available
Reviews
01/10/2015
A reassuringly trustworthy and professional in an age of unscrupulous operators
Pauls' been my agent for about 10 years. Throughout that time he has offered me a consistently exceptional level of service. He is a highly professional individual who listens to his clients and works hard to maintain the highest standards. He' will always pick up the phone - often at great inconvenience to himself and will go the extra mile, getting his team to sort out quickly any issues that invariably crop up. Paul is a great sounding board too when it comes to all things property' related. I would hesitate to use another agent in London and happily recommend him to friends wishing to buy, let or rent out a flat in London.
By Daniel Owen
14/04/2015
Highly recommended!
I have been working with Samuel Estates for over 8 years and can highly recommend them. Samuel estates manage my large property portfolio in London and have also been key in expanding my portfolio. I have entrusted them with full management and they do a fantastic exemplary job. My tenants over the years have also always been very happy. Samuel estates have re defined how an estate agency should be viewed with their trust worthy and highly professional approach.
By Waquas Naseem
31/03/2015
New tennants
Jessica quickly and professionally found new tennants for our rental flat and sorted the logistics smoothly with almost no input needed from us! Great job!
By Guy Oliver
* We only display 5 "Most Relevant" Google reviews
Memberships
No membership services information available
Marketing
No marketing services information available
Awards
No award information available
Statistics
Average price in this area
Average Time on Market in this area