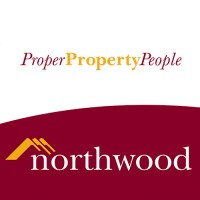 About Us
Northwood
Although Northwood is a national network each office is locally owned and operated by highly trained professionals. Their business credentials, dedication and motivation mean that they understand how quality customer service oriented businesses need to be run to enable them to thrive and be profitable. No faceless Corporates here!! <p> Local ownership ensures a commitment and dedication to its success, which benefits customers in terms of the service that they can expect to receive. <p> Attention to detail and customer service are the principal ingredients this is delivered by locally recruited, well-trained and motivated staff using all of the services of a national network. <p> The Leeds office is owned by Peter Allison who along with his team of local property experts will guide you through the process of letting and selling. <p> Northwood have literally thousands of landlords nationwide with most preferring the regular income, no hassle management and total security that the Guaranteed Rental Income Scheme provides. However Northwood also offer a range of traditional property management and Estate Agency services.

Year Established
Number of staff
9
Web Site
Contact Information
Contact this branch
Email
leeds@northwooduk.com
Sales Phone
0113 239 2791
Sales Email
leeds@northwooduk.com
Lettings Phone
0113 239 2791
Address
64 Harrogate Road
Chapel Allerton
Leeds
West Yorkshire
LS7 4LA
North West
UK
Opening Hours
No information available
Reviews
27/05/2015
Highly recommended
I have rented my property out through Northwood Leeds for the past five years and have just sold it through them. As a company to rent the property through, they have been superb. Living abroad obviously makes it a bit more difficult to attend to things, and Northwood have always responded quickly and intelligently to any issue that cropped up. They provided real security for me, as I was very comfortable in the knowledge that my property was cared for and looked after. I have just sold the property through Northwood, and again the service received has been second to none. Nothing is too much trouble and they alway provide excellent service. I can't recommend them highly enough.
By Martin Wanless
08/05/2015
Excellent service
As a well seasoned landlord I used Peter at Northwood Leeds as I live the other end of the country and so needed the trust and confidence with a agent. I have been extremely pleased with the service I have been provided, going the extra mile while the property was being refurbished before they found tenants and once they have moved in. Many thanks and would highly recommend there service to landlords.
By Dawn Ireland
26/02/2015
Highly Recommended
I have been a tenant for the last 6 months Northwood have offered me excellent service and have always had my best interests in mind,. A special thank you to Laura who is an asset to the team :-) I would highly recommend using Northwood to friends and family.
By Claire seymour
13/02/2015
I bought a house through these guys in 2009 and due to a work relocation needed to move again. In October 2014 I put my house up for sale with Northwood and within two weeks I had an asking price offer. The sale finally completed last week and was a pretty painless process. A really friendly and professional team. Adam Ford was a star from start to finish.
By Thomas Banks
* We only display 5 "Most Relevant" Google reviews
Memberships
No membership services information available
Marketing
No marketing services information available
Awards
No award information available
Statistics
Average price in this area
Average Time on Market in this area