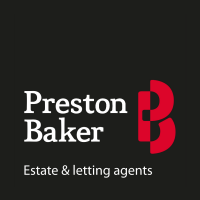 About Us
Preston Baker
Award-winning estate and letting agents in Headingley, Leeds - the fastest growing independent estate agency in West and North Yorkshire. Judged as the Best Small Agency in the UK 2013 and Best Small Northern Lettings Agency in the UK for 2014 by the Sunday Times. Call us for a free sales or lettings valuation today. Property for sale and houses for rent in Headingley and surrounding areas.

Year Established
Number of staff
0
Web Site
Contact Information
Contact this branch
Email
headingley@prestonbaker.co.uk
Sales Phone
01132 249877
Sales Email
headingley@prestonbaker.co.uk
Address
6 St Annes Road
Headingley - Leeds
West Yorkshire
LS6 3NX
Yorkshire and the Humber
UK
Opening Hours
No information available
Reviews
26/01/2018
A complete waste of 9 months.
Having read positive reviews about the agency, we put the house on the market with them in early 2017. In November we received an acceptable offer but from a buyer we weren't sure was serious, after having viewed the house once. However, the agency assured us and congratulated us on the sale of the house. What followed was by and large 2 and a half months of complete silence, at which point we signed the contract and suggested a completion date a couple of weeks later. It was only then that the buyer decided to start the survey process and began to attempt to renegotiate the price, amongst other things. The buyer was a first time buyer, with limited knowledge of the process and she received little help or advice from the agents over the 10 weeks following the acceptance. The sale fell through 3 days after we had actually proposed to complete and we felt it was completely mismanaged from beginning to end. And even after all that, whilst we were desperate to get the house straight back on the market, despite asking them for help, they just refused to allow us to speak to any other agencies until after very last day of the notice period is up. Heartless and unnecessarily cruel.
By Jonathan Place
20/12/2015
Sold for £7k above asking on the launch...
Great service from the beginning with the branch being enthusiastic about our home, the photos were stunning and the launch ran so smoothly that we achieved asking price on the first day. With a recommendation to not take the first offer but to instruct best and final sealed bids, Jess Fox secures us an offer £7k over the asking price! Catherine Jones looked after the sale and navigated us and the buyers calmly and professionally throughout. By choosing this agent, we paid the highest fee but compared to other agents that wanted to maket our property at lower prices we actually came out £11,000 up after all fees were paid. If you want an agent that is working with your best interests at heart choose these guys!
By Alistair Scott
Reply from agent
Thank you so much for a lovely review - our team really appreciates it. Hope all is well.
* We only display 5 "Most Relevant" Google reviews
Memberships
No membership services information available
Marketing
No marketing services information available
Awards
No award information available
Statistics
Average price in this area
Average Time on Market in this area