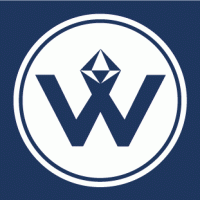 About Us
Henry Wiltshire International
Our first and founding branch, the Canary Wharf office concentrates on sales, lettings and property management across E14 incorporating the areas of Canary Wharf, Isle of Dogs, Limehouse, Blackwall, Poplar and the Docklands. As the company's head office, it is also responsible for new homes developments in Greater London.

Year Established
Number of staff
0
Web Site
Contact Information
Contact this branch
Email
canarywharf@henrywiltshire.com
Address
1 Laybourne House, Admirals Way
Canary Wharf
Greater London
E14 9UH
London
UK
Opening Hours
No information available
Reviews
07/04/2017
Friendly, reliable and efficient
I was struggling to get any interest in my property and after 4 weeks swapped to Henry Wiltshire dealing with Adam Dockley. Not only is he a really nice guy but he was efficient and kept me up to date at all times. He managed to sell the property in 2 weeks for a great price.
By George Lowe
17/06/2016
Totally professional caring agent
Just completed sale on my house in Canary Wharf, my agent was Adam Dockley, who I originally bought the house with, I went back to him because of his professional, caring way he dealt with things. For my sale he has updated me every step of the way, he is an absolute pleasure to work with, during a stressful time. I would very highly recommend him and his company Henry Wiltshire.
By Karen Bohle
18/04/2016
Complete satisfaction o recent Sale of Property at Canary Wharf
I recently had my Apartment sold at Canary Wharf. I used a local Company, Henry Wiltshire, and I would like to compliment the Whole team for a great Job. I was constantly updated on developments with potential Buyers and when a Deal was struck , ALL the paperwork was taken care of by Henry Wiltshire Staff. I would recommend this Company unreservedly. Adam , Kelly , Tariq ... many thanks on a job well done
By Michael Meenaghan
04/04/2016
Excellent service and a pleasure to deal with
We recently dealt with Adam Dockley in relation to the purchase of our flat in Arnhem Wharf in the Isle of Dogs. Throughout the whole process he was an absolute pleasure to deal with. The transaction was not always straightforward on the legal side of things but Adam was extremely responsive, pro-active and continually assisted us in overcoming the hurdles along the way. We would definitely reccomend Adam to anyone looking to buy or sell a home in the area and we shall certainly be returning to him in future. A fantastic service all round.
By Holly Foster
17/09/2015
Very helpful every step of the way
From viewing to making and offer and now exchanging, HW has been extremely efficient and helpful at every stage. Really appreciated all their effort
By Jenny Quan
01/05/2015
Prompt Service
I've been a tenant with other agents who have treated us like second class citizens. When we needed help to repair the broken fridge or help with a window that was not closing correctly, Henry Wiltshire's team responded the same day with no hassle at all. It was nice that the property management team dealt with issues very quickly when they arose. My boyfriend and I would recommend them as I see them as professional and friendly.
By Ivana Nilisoca
* We only display 5 "Most Relevant" Google reviews
Memberships



Marketing
No marketing services information available
Awards
No award information available