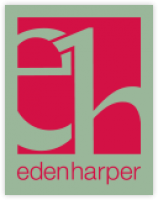 About Us
Eden Harper
Eden Harper was started in 2002 with the opening of our Battersea office by Richard Symes and 2 other directors - Ajaye Gopal joined us replacing the other 2 original directors in 2005. Our ethos was very much to provide a more personalised service, with both directors having worked previously for large corporates, they felt that individual attention to detail was often missing. Richard and Ajaye also wanted to develop long term relationships with clients, so that when it came to dealing with a landlord, tenant or returning vendor, that client knew they could expect the same level of service and a familiar smiling face. This has been helped by the fact that many of our staff have been with us for several years, which is often deemed unusual in our industry. We opened our Brixton Office in March 2007 (with fantastic timing as the world economy started to crash just 6 months later in September) but we've been going from strength to strength ever since. Our team and our directors have all lived in and love the areas they work in and that passion shows in everything we do. Why Brixton? Both Richard and Ajaye worked together in Brixton during the first real surge in its popularity way back in the 1990's and both directors have actually lived in Brixton so they have a great understanding of the massive appeal of the area which seems to keep growing every year. Brixton director Ajaye believes that Brixton has been going through a radical change in recent years, with improvements such as the landscaping of 'Windrush Square' and the 'emergence of 'Brixton Village' as just a couple of examples. Yet, Brixton has still retained its melting pot of cultures and provides a refreshing alternative compared to many towns in South West London. The fact that it has fantastic transport connections into the City, particularly its Victoria Line underground station, with just a 12 minutes journey to Oxford Circus and with over 20 bus routes passing through Brixton, you can understand why it's becoming even more popular for those working in the City and West End, and actually let's not forget, it even has a mainline station.

Year Established
Number of staff
0
Web Site
Contact Information
Contact this branch
Email
brixsales@edenharper.com
Sales Phone
020 7274 3111
Sales Email
brixsales@edenharper.com
Lettings Phone
020 7274 3111
Lettings Email
brixlets@edenharper.com
Address
3 Arlington Parade Brixton Hill
Brixton
London
SW2 1RH
London
UK
Opening Hours
No information available
Reviews
30/08/2018
Landlord review
Excellent and professional service. All the staff are friendly. Deliver what they say. Flexible approach. Reasonable rates compared to other letting agents in the area.
By Karen Hodgson
22/08/2018
More than pleasant
My partner and I had a really good experience with this agent from start to finish. Vanesa was our agent and was such a pleasure to work with. She always replies to our emails in good time, advised us where necessary and was/ is always polite and helpful.
By Cait Biller
30/04/2018
Excellent service
I received a top class service from Elizabeth and the team when renting my flat in Brixton, Would not hesitate to recommend to others.
By RS Singh
30/04/2018
Great experience using Eden Harper
We used Eden Harper to find a flat to rent in Brixton. We found them an excellent letting agency to use. They were flexible (gave us a viewing at our convenience on a Saturday), had great flats to view and were very knowledgable and honest. When we eventually decided on a flat, they helped us through every step, were transparent and very quick at replying. Overall, it was a very seamless experience. Would definitely recommend and use again!
By Jack Baverstock
30/04/2018
Amazing experience
The whole process ran smoothly; all my questions were immediately answered and support has been constantly provided.
By Magda Tinjala
09/04/2018
wonderful service
Cannot fault the personal and professional approach to the property transaction. Would certainly recommend them to anyone in the local area.
By richard auld
* We only display 5 "Most Relevant" Google reviews
Memberships
No membership services information available
Marketing
No marketing services information available
Awards
No award information available
Statistics
Average price in this area
Average Time on Market in this area