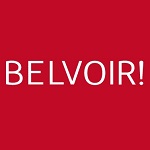 About Us
Year Established
Number of staff
0
Web Site
Reviews
30/05/2017
A Professional letting Agent
As a tenant, I dealt with Jitu Shah of Belvoir Lettings, Leicester North East when I wanted a property to rent. He was very professional and open with fees. My partner and I were quite surprised when he sent us a copy of the tenancy agreement to take our time to go through prior to meeting him the next day to sign it, in case we had any questions. He is always quick to address maintenance issues when raised. Therefore, as a tenant I am glad to recommend him to anyone looking for a property to rent that comes with peace of mind.
By Dennis Bernieh
08/03/2017
Tenant Feedback
I can confidently recommend the Belvoir business for their professionalism from my experience from a tenancy contract with them. I have learnt a lot from them towards the property market and wish them all the best in the future. Michael Stainsby
By Michael Stainsby
07/02/2017
Professional & Helpful Lettings Agent
Jitu Shah @ Belvoir Lettings Leicester is very professional in his approach. Jitu kindly helped me when i was looking for a suitable property to invest for buy to let. I was helped making sure the right tenant was found and the necessary paperwork was completed with no hassle. The fees for renting out the property and monthly management fee is very reasonable. Rent is paid regularly on a monthly basis
By Ajit Basra
06/10/2016
Very Good Letting Agent
Having let my property for past 18 months, I am very please with the personal service that I have received from Belvoir . They thoroughly vetted the tenants and I have received the rent on time every month without delay.
By manohar patel
23/08/2016
Jitu Shah - Belvoir Lettings Leicester
Jitu Shah has been extremely helpful and professional. He gave very good advice when we wanted to let out our property and he facilitated many aspects if the property rental such as arrangement if cleaning windows, vat room, removal if rubbish etc. Would highly recommend Jitu.
By seema mistry
* We only display 5 "Most Relevant" Google reviews
Memberships
No membership services information available
Marketing
No marketing services information available
Awards
No award information available
Statistics
Average price in this area
Average Time on Market in this area